Specialty Chemicals

Technology for Manufacturing Distinctive High-Performance Products
Our Specialty Chemicals offers distinctive products which few manufacturers provide, such as: our versatile liquid polybutadiene; our specialty polyurethane raw material TODI; our semiconductor photo resist material VP-POLYMER; as well as our organic titanate and magnesium ethylate, which are employed as catalysts in polyolefin.
Furthermore, we deal color developers are widely used for POS receipts, barcode labels and print material for ticket vending machines and handy terminals. In order to manufacture such high functionality products, Nippon Soda possesses a large number of specialized technologies and also accommodates contract production.
Additionally, photocatalyst coating agent BISTRATOR, besides of the use of the dirt prevention of the outer wall, give an antibacterial antivirus function to the interior decoration of a hospital and the care health facilities for the elderly, and widen a new use.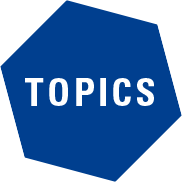 Contributing to improved performance in semiconductor package materials with inclusion catalysts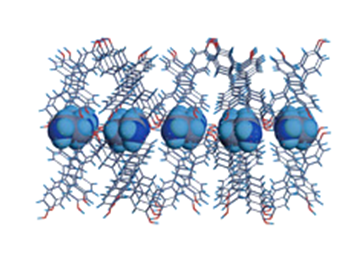 Nippon Soda's uniquely developed inclusion catalysts can stabilize volatile substances and highly irritating substances by chemically containing them through the power of hydrogen bonding. This inclusion catalyst technology, employed in amines and imidazoles used as a hardening agent or hardening catalyst of epoxy resins, has a characteristic of hardening in response to temperature changes, and contributes to improved preservation stability and reliability of resin compound seal materials. We aim to continue expanding into a wide variety of applications.
Main Products
NISSO PB

Liquid polybutadiene

A liquid polybutadiene born from our unique living polymerization technology. Notably, it has superior electrical characteristics.

TODI

Specialized polyurethane raw materials

Used in urethane and packing materials for its superior heat and water resistance.